Questions for service? Text 509-350-4463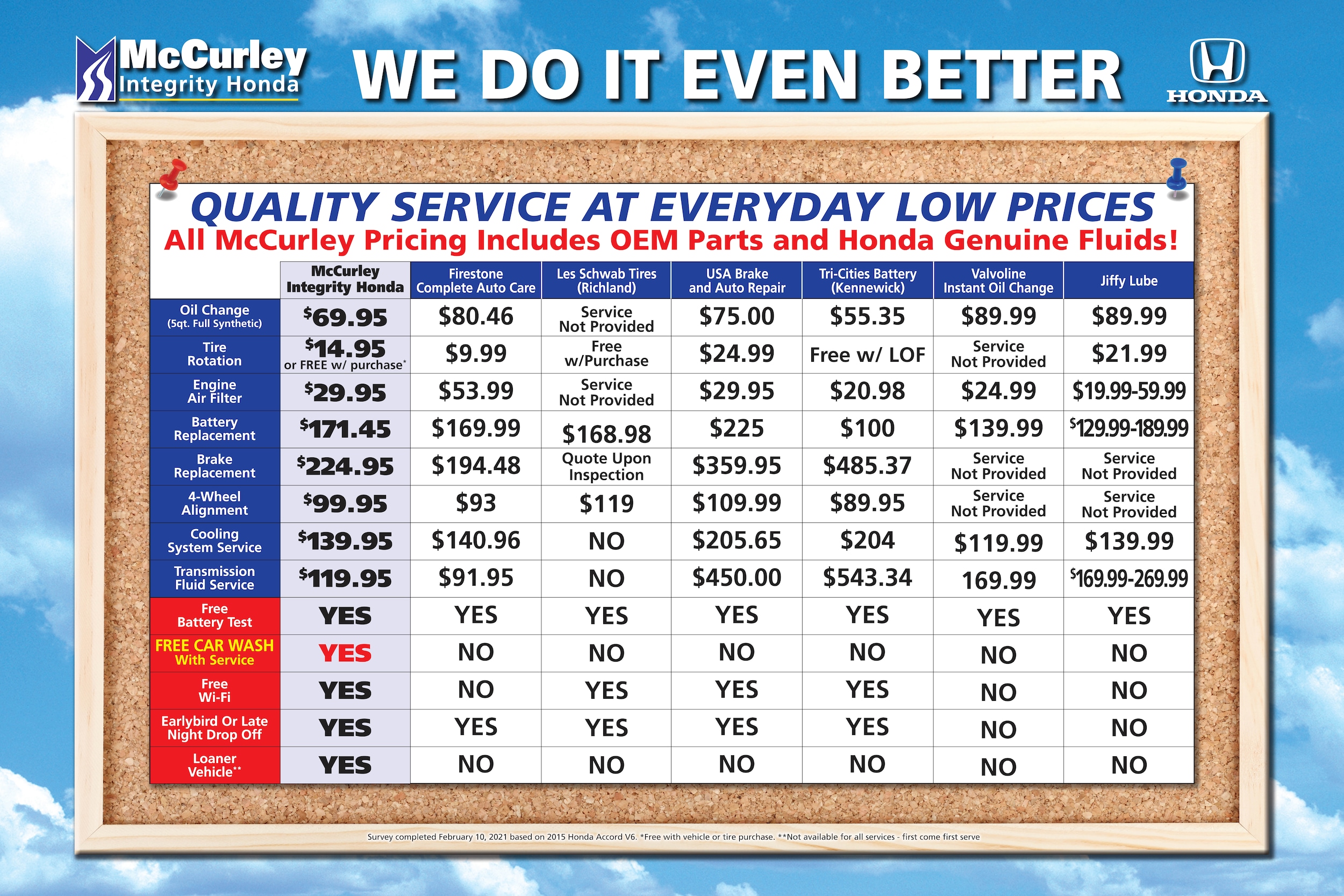 People think you pay more for service at the dealership. The truth is we often times beat the prices of our competition. Not to mention all the added value of having a certified and trained Honda technician working on your vehicle. Pair that with the value of Honda OEM parts, and you have a very strong case for doing service with McCurley Integrity Honda.
We took a look at our competition comparing the cost of servicing a small sedan. Here are the prices we were given.